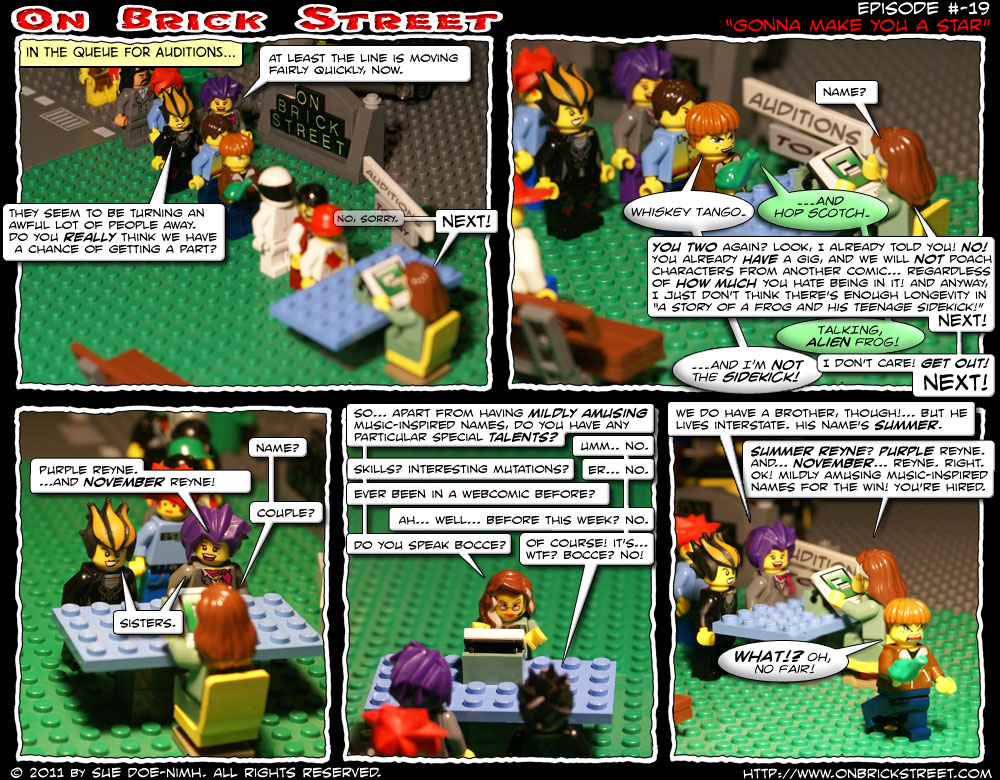 Gonna Make You A Star

comes from Gonna Make You A Star by David Essex.
The Reyne siblings' names all make reference to songs from the '80s and '90s; November Rain (Guns'n'Roses), Purple Rain (Prince), and Summer Rain (Belinda Carlisle).
Whiskey and Scotch appear courtesy of Reasonably Clever Webcomic's Chris Doyle and the Brick House.
This strip is part of the Metaworld theme. These are the lives of the everyday self-aware minifig...
This strip was originally published on Tuesday the 5th of July, 2011.
The permanent URL for this strip is https://www.onbrickstreet.com/?strip=-69.1.