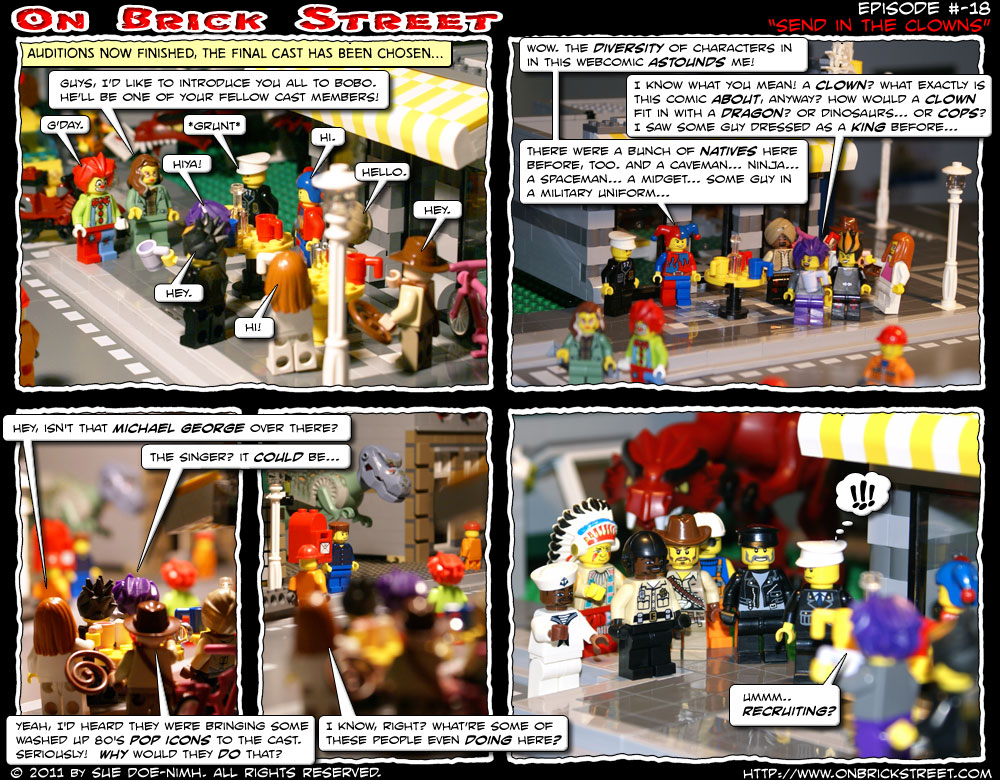 Send in the Clowns

comes from Send in the Clowns by Stephen Sondheim.
In case you can't recognise them, the costumed sextet in the last frame are The Village People, a popular band from the '70s. - A cop, a sailor, an Indian chief, a cowboy, a construction worker, and a leather-clad biker.
This strip is part of the Metaworld theme. These are the lives of the everyday self-aware minifig...
This strip was originally published on Wednesday the 6th of July, 2011.
The permanent URL for this strip is https://www.onbrickstreet.com/?strip=-68.1.