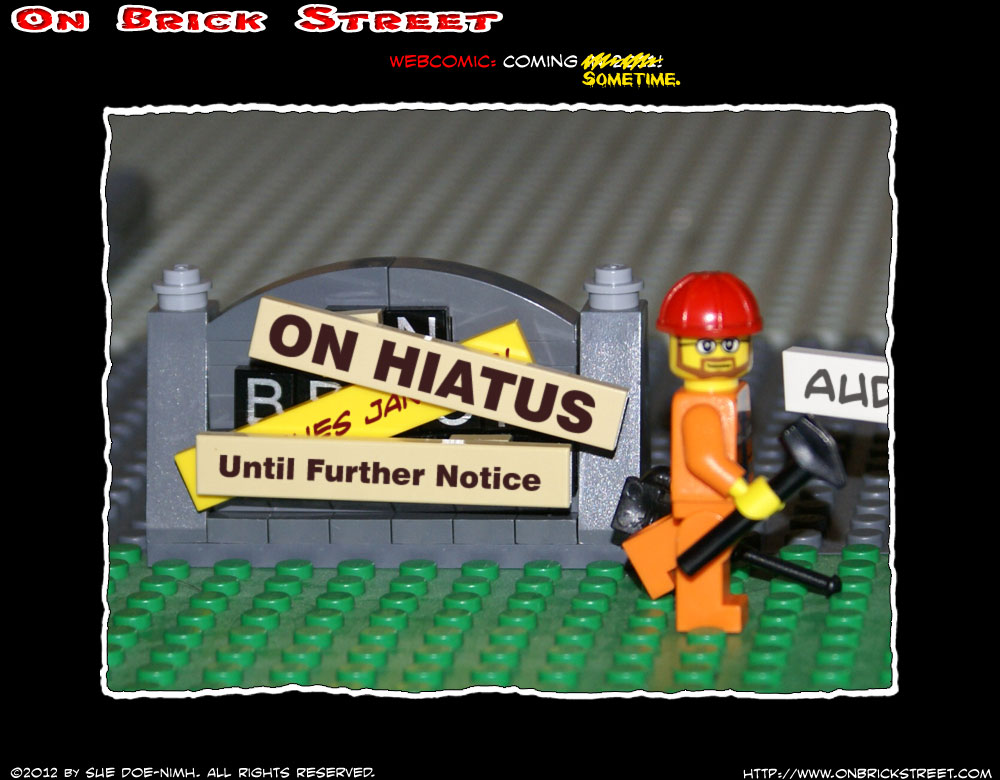 No joke. On Brick Street is on indefinite hiatus. And while this isn't uncommon or unique for a webcomic, even a Brick Webcomic, I think it's pretty safe to say that not many have ever gone on hiatus before the main storyline even started. That makes OBS Stand out, right?
This strip is part of the Trolling the 'Net theme. Trolls. On the internet. Who'd've thought?
This strip was originally published on Tuesday the 20th of December, 2011.
The permanent URL for this strip is https://www.onbrickstreet.com/?strip=-0.1.