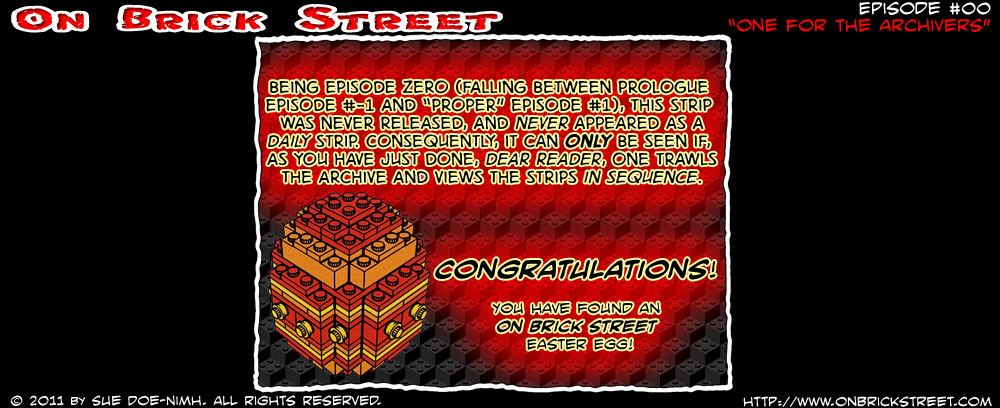 One for the Archivers

Hey, Look! A Egg!
Being episode zero (between prologue episode #-1 and episode #1), this strip was never released, so never appeared as a "Today's Strip". Consequently, is can only be seen if, as you have just done, Dear Reader, one trawls the archive and views the strips sequentially, AND clicks the strip image instead of the "Next>" link. Congratulations.
This strip was originally published on Sunday the 6th of January, 2013.
The permanent URL for this strip is https://www.onbrickstreet.com/?strip=0.