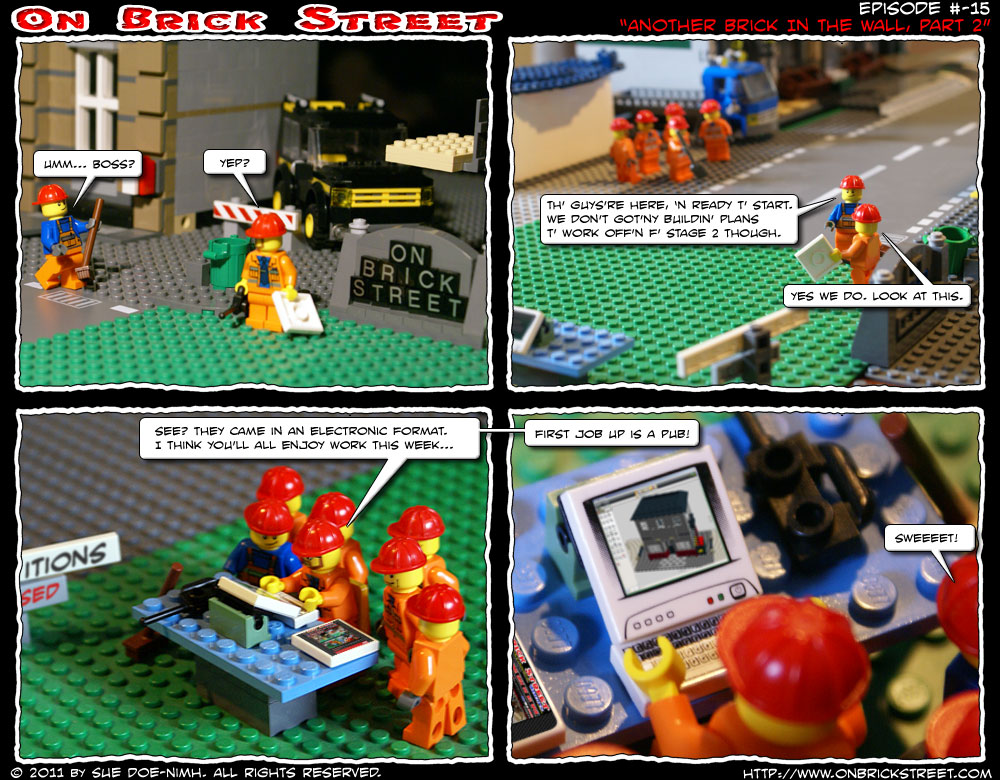 Another Brick in the Wall pt.2

comes from The Wall by Pink Floyd.
This set of photos marks the beginning of construction of sets built exclusively for On Brick Street (as opposed to modified Lego®-designed sets). The guys are looking at plans drawn in Lego® Digital Designer (LDD).
This strip is part of the Metaworld theme. These are the lives of the everyday self-aware minifig...
This strip was originally published on Monday the 11th of July, 2011.
The permanent URL for this strip is https://www.onbrickstreet.com/?strip=-65.1.