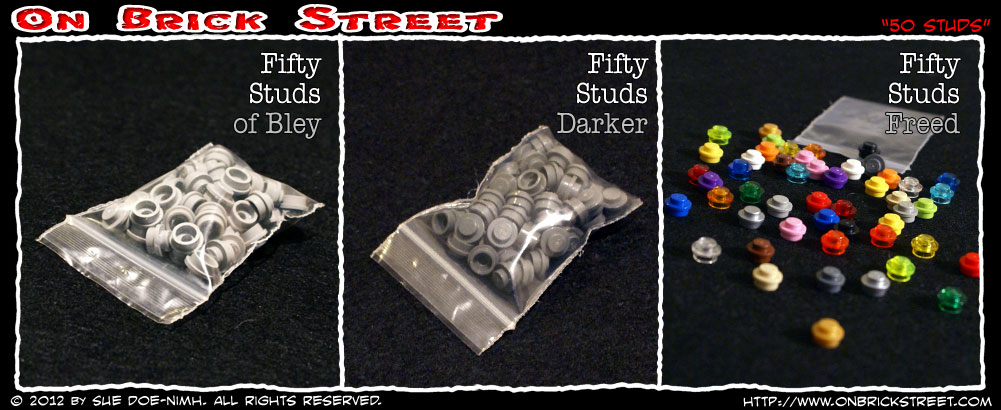 50 Studs of Bley

comes from 50 Shades of Grey by EL James.

Today's extra is inspired by the EL James trilogy; "Fifty Shades of Grey", "Fifty Shades Darker" and "Fifty Shades Freed".
'Bley', for the uninitiated, is the term in Lego® fan circles for the light-greyish colour of the studs depicted in the first frame. It's short for "Bluish-Grey", to distinguish it from the light grey colour used by Lego® prior to 2004, when the colour of the plastic they used for moulding changed slightly, but noticeably.
Unsurprisingly, the colour of the studs in the second frame is 'Dark Bley'
Yes. I did read the books. Yes. I thought they were trash.
Even though On Brick Street was on extended hiatus at the time, the idea for this strip amused me so much that I had to produce a strip to share.
...and before I'm asked; yes. There are exactly 50 studs in each frame.
This strip was originally published on Monday the 30th of July, 2012.
The permanent URL for this strip is https://www.onbrickstreet.com/?strip=0.1.